Focus on the City is an organization dedicated to empowering, inspiring and impacting the children and underserved families of East St. Louis, Illinois. The foundation of this organization was started in honor of Toni and Alonzo Perrin (the former an educator and the latter a police chief), now deceased, for their 60 years of combined service to the city. Today, their son Alonzo A. Perrin and the founder of Focus on the City continues Toni and Alonzo's legacy of service to the city and surrounding areas.
East St. Louis has been stricken by poverty. According to , the poverty rate is currently 43.1%. We believe the city's children and families deserve love and hope. On July 28, 2018, we partnered with the Jackie Joyner-Kersee Foundation to co-host a backpack giveaway and health fair. We were able to give 375 fully supplied backpacks to underserved children. We also gave children toys, sporting goods and inspirational and educational books. We want to help parents live better lives by offering inspirational resources on leadership, business and the molding of their children. We know that the solution to renewing and transforming the city of East St. Louis is our youth. They will be the leaders of tomorrow. I read a quote that says, "Raise readers and you'll raise achievers." We want to fully equip our future leaders with powerful and informative books. Children need to know their history to achieve their destiny.
I have interviewed teachers in the East St. Louis School District, and some have told me that students struggle to have sufficient clothes to wear to school. Our next event will be on August 14, 2021, from 11 a.m. to 2 p.m., at the Jackie Joyner-Kersee Center in East St. Louis. We want to give every student a new shirt, pair of pants, socks, and shoes.  We want to give our children new clothes to boost their self-esteem and reduce the possibility of bullying related to a shortage of clothing. We are expecting to serve over 500 kids at this event. Please give today because children are waiting for help and together we can make a difference. We are currently working with Helping Hands Charitable, a qualified 501 (C) (3) organization, to accept tax-deductible donations. Please visit and search for Focus on the City. Back packs in bulk can be ordered from www.dollardays.com or www.bagsinbulk.com.   Tangible items and gifts can be sent to the address located on the "Contact Us" page. Donations can also be made via Venmo, Cash App and PayPal. Please see the donation page. We want the families to feel loved and receive blessings from generous people. Thank you for your consideration and support.
http://urbaneyeconmagazine.com/giving-from-the-heart-to-the-kids-of-the-city-east-st-louis-alonzo-perrin/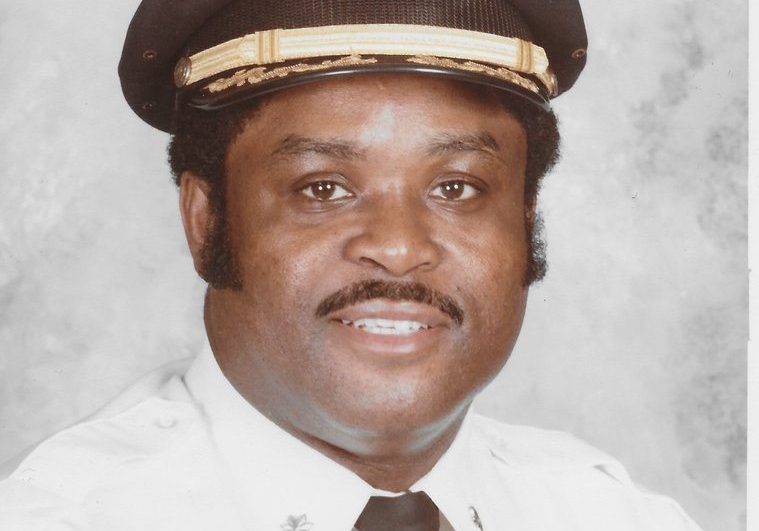 Alonzo Perrin served for over 32 years on the East St. Louis Police Department.  He climbed the ranks of the police department starting as a patrolman all the way to the position of Chief of Police.  He devoted his time and energy and efforts to his family and to make the city of East St. Louis a better place. He was appointed by the mayor to be the commander of the Delta Force Unit and the Police Community Relations (PCR) project. He started and headed the Community Oriented Policing (COP). The latter two departments were key in building better community relations between the police department and the community. He retired in August 1999.  In June 2000, he rejoined the workforce and became the Chief of Police in Washington Park Illinois for 2 years before retiring for good in 2002.  He was a lover of basketball and fishing.  He was a member and the treasurer of the Gospel Symphonic Choir. He kept God first in his life and would share his knowledge and love of God with anyone.  He had a Lifetime membership with the NAACP.  He served 3 years in the United States Air Force. He was married to Toni Perrin for 46 years.  Alonzo Perrin passed away on March 15, 2017. His legacy of giving and service lives on through his children and his grandchildren.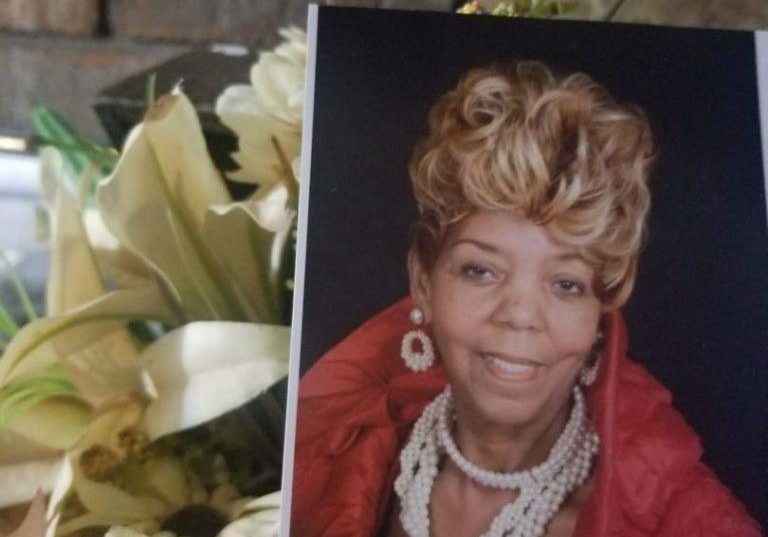 Toni Perrin served as an educator for School District 189 in East St. Louis for over 30 years. She is known as a community activist, social change agent and someone who works hard to enhance the lives of the citizens of East St. Louis. She is dedicated to the well-being of her family. As my father was fighting crime and moving up the ranks in the East St. Louis Police Department, my mother was fighting battles as well.  She has fought for women's rights, equal rights and civil rights. She is a lifetime member of the NAACP. She is a member of the National Urban League.  She received her 50 years pin from the service sorority, Delta Sigma Theta January 26, 2019.  She has served as a teacher,librarian, Assistant Principal and the Director of Instructional Media for the Board of Education. She is a Christian woman who believes in God and serves as an usher at her church.  She is a licensed cosmetologist. She is an entrepreneur and along with my father started Salon on the Lake Beauty Salon which has been open for nearly 30 years in East St. Louis. She has been retired for nearly 15 years, and she continues to lead voter registration drives and continues to be a community activist and lends a voice to the voiceless.
Missions of Focus on the City
Make a significant difference in the city of East St Louis.
Equip future leaders with leadership skills, entrepreneurial resources, and information from the best business minds and leaders. Give to those in need in the community and the surrounding areas. Equip students ages 5 to 18 with technological resources and backpacks.
Educate our students on their heritage and history and cultural environment.
Encourage and support the families and children of East St Louis.
Provide clothing, socks, shoes, and toiletries to children to offset the possibilities of bullying and help to boost the morale of the children.
Starting in the year 2020 (TAP), the Toni and Alonzo Perrin Scholarship award will provide financial aid to students who wish to further their education.
Encourage the power of reading by providing books on education, social issues, historically great people, historical events and inspirational stories.
Provide resources to children emphasizing the value of money, the value of saving money and the importance of giving.
FOCUS ON THE CITY
Phone: (615) 310-0861
Email: Info@focusonthecity.org
East St Louis mailing address:
7809 Lake Dr,
East St Louis, IL 62203
Donations can be received via Paypal(The Yellow Donate Tab) and CashApp($Focusonthecity).
Thank you for partnering with us. Your %100 percent taxable donation is much appreciated and your giving will continue to enhance our goals to add a focus on the families that God brings into our lives. Thank you for continued support and God Bless.
We want the families to feel loved and receive blessings from generous people.
Please see this article (click here) about the August 2019 event.
Backpacks can be ordered in bulk and individually from the following websites: www.dollardays.com, www.bagsinbulk.com and www.amazon.com. Please send all backpacks to 7809 Lake Drive, East St. Louis, Illinois 62203. Thank you for your continued support.